About Us
Welcome to Odontology Inn
Dental Clinic for Smiles
The Dental Clinic – Odontology Inn is a modern well equipped dental practice in Multan City. This practice is known to follow international standards of sterilization and disinfection. We aim to provide the best dental solution for our valuable patients. Being the best dentists in Multan, Pakistan, we provide comprehensive dental aesthetic services. We address from simple aesthetic dental fillings to complexed dental procedures. Our motto is to provide our patients with Pain-free Minimum Invasive Dentistry for the best possible results.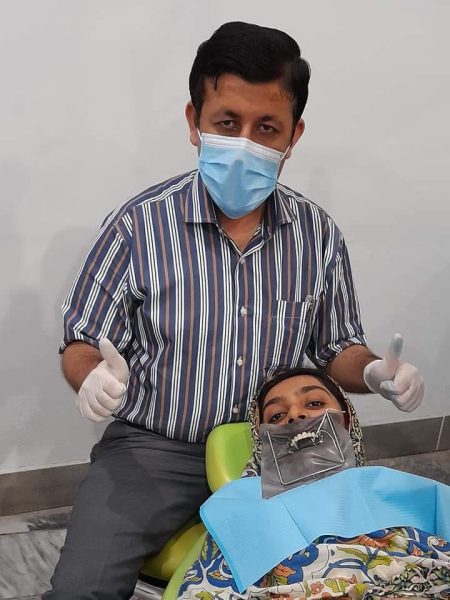 Dr. Muhammad Ahmad
Assistant professor Dr. Muhammad Ahmad himself is among the best cosmetic & implant dentists in the Multan city. He is well known specialist dentist among dental community. Dr. Muhammad Ahmad proud to have graduation (BDS) and postgraduation (FCPS) from Nishtar Institute of Dentistry, Multan.  Recently, he is serving as an assistant professor of Operative Dentistry and Endodontics in MMDC, Multan. Dr. Muhammad Ahmad has excellent communication skills and work ethics.
Dr. Muhammad Ahmad provides evidence based dental treatment according to international standards.  He has excellent skills in reproducing aesthetics by giving Hollywood Smiles utilizing aesthetic dental procedures like clear aligners, teeth bleaching and Veneers etc. For missing tooth, we prefer dental implant as the best solution. Dr. Muhammad Ahmad has over 12 years of clinical experience and expertise to deal with all kinds of clinical dental procedures. Yet, implants, fixed braces and cosmetic dental procedures are among our top interests.
Services at Our Clinic
Our clinic offers all kinds of services and constantly study new technology to add new custom services to the list